Help families in crisis in Afghanistan
Afghanistan is facing a humanitarian crisis. Will you help people who are at serious risk of hunger receive essential support to survive?
Years of conflict, poverty and disruption caused by Covid-19 were already taking their toll on the people of Afghanistan. Now, the economic and social impact of a change in government, coupled with the worst drought in 27 years, have pushed the country to the edge.
95% of people in Afghanistan do not have enough to eat and 8.7 million people are on the brink of famine. Without help, one in two children in Afghanistan could face acute malnutrition in 2022.
If we don't act now, many lives could be lost. Will you help reach the most vulnerable families in Afghanistan with urgent support to stay healthy?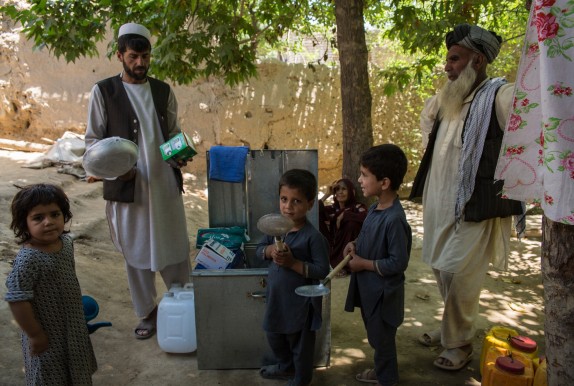 I want to donate
£36 could help provide a Survival Kit containing shelter, cooking and hygiene essentials for a vulnerable displaced family
Concern has been working in Afghanistan for over two decades and we have well-established links with local communities who help ensure that aid gets to where it is needed most.
Providing emergency rations to families and support to help them buy food at local markets.
Distributing essential items like cooking utensils, solar lamps, laundry and hand soap, and blankets to families.
Running cash-for-work schemes which provide income support for families while strengthening local flood protection measures and expanding land stabilisation programmes.
We are committed to reaching people in need and continuing our work with some of the poorest and most marginalised communities.
Please will you make a donation today to help provide the support that vulnerable families in Afghanistan desperately need?