Help families like Sylvie's rebuild their lives
People urgently need your help right now because violence has spread from neighbouring countries and armed groups are launching increasingly severe attacks on villages in Burkina Faso. These attacks have increased to the extent that before the conflict in Ukraine, Burkina Faso was the fastest-growing displacement crisis in the world.
At the same time, we are seeing increasingly unpredictable weather that is leading to failed harvests, leaving the entire population vulnerable to hunger. The children of displaced families the most at risk.
Right now, over 3.5 million people are going hungry, and are in urgent need of support.
Please will you help a displaced Burkinabe family like Sylvie's survive?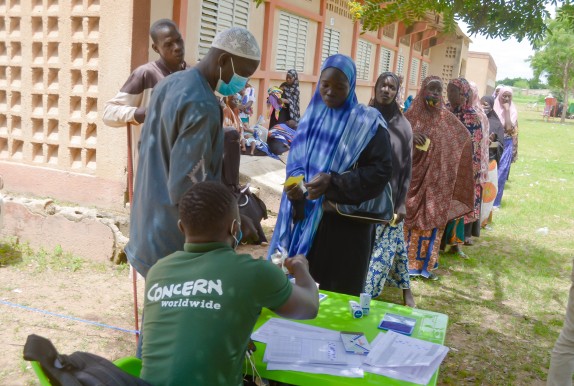 I want to donate now
£17 could provide a family with a cash transfer to last them 2 weeks.
Sylvie lived with her husband and their five children in the Bani district of Burkina Faso and supported themselves by farming, owning around 100 chickens.
When armed groups came to the area the family fled to safety 200km away in Pouytenga, but they had to leave behind their clothes, kitchen utensils and chickens. Nevertheless, Sylvie is grateful:
"I couldn't take any kind of belongings, but the fact that I could bring all my five children with me is already really good."
Local people lent Sylvie a house, but it is only 9m2 and it leaks. Sylvie's children sleep on a plastic mat on the floor and can get soaked when it rains.
Now she is unable to make a living and urgently needs money to pay for food and other necessities. Sylvie says:
"My main preoccupation is to buy food and clothes for the children. I would also like to change the house."
Thankfully, we were able to give Sylvie an emergency cash transfer to enable her to provide her family with life-saving essentials like food, shelter and medical assistance.
Getting people help as quickly as possible
When families are forced to flee their homes cash transfers are one of the fastest and most effective ways of quickly getting help to the people who need it.
That's because, when people have to leave their homes to escape fighting, they also have to leave behind their means of earning a living. Surviving on a day-to-day basis far from home, with very limited opportunities to earn money, is a constant challenge.
And in areas affected by conflict like Burkina Faso, the delivery of material aid like tents or blankets can be problematic. Electronic cash transfers, which you could help to provide to families in Burkina Faso today, can get through to the people who need them very quickly – ensuring they are able to feed and protect their children.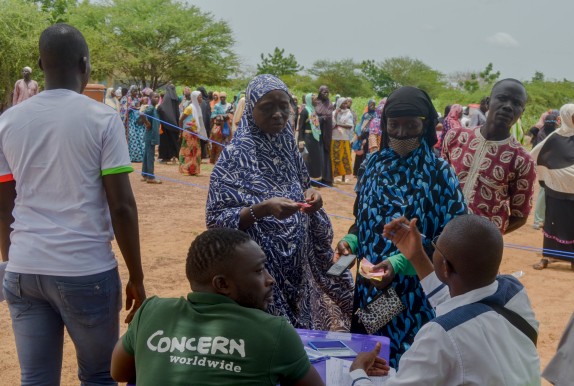 A gift today can help displaced families left with virtually nothing survive
£17 could provide a family with a cash transfer to last them 2 weeks.
Please will you help a family in Burkina Faso displaced by conflict rebuild their lives?