Help refugees stay safe and healthy in Cox's Bazar
Nearly a million Rohingya refugees are living in unsafe conditions in Cox's Bazar, Bangladesh. They're reliant on aid to stay healthy. 
Since 2017, close to a million Rohingya people have fled persecution in Myanmar and sought refuge at Cox's Bazar, Bangladesh. But when they arrive, they find living conditions in the refugee camps cramped, shelter inadequate, sanitation poor and nutritious food hard to come by.
Refugees in Cox's Bazar are almost entirely reliant on international aid to survive. So when the coronavirus pandemic brought new restrictions and challenges, we quickly adapted our services to continue safely reaching people with urgent support.
Will you help us reach more refugee families in Bangladesh with life-saving aid?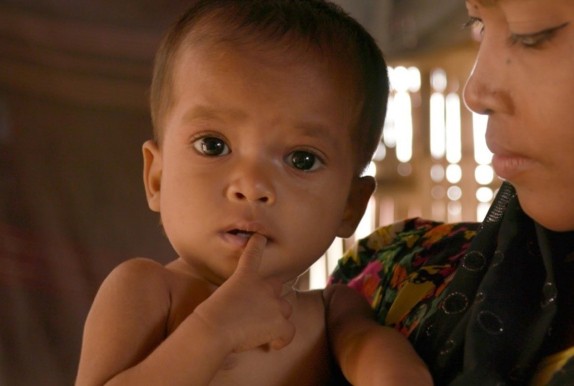 I want to donate
£12 could pay for a 13-day supply of therapeutic food for a weak and malnourished child
Rising violence forced pregnant Hayatun* to flee Myanmar and make the tough nine-day journey to Bangladesh. When she arrived at Cox's Bazar, she found the camps overcrowded and lacking in food. Months later, her daughter Rozina* was born small and struggled to gain strength.
Rozina was becoming malnourished and before long was in urgent need of help. Thankfully, Concern volunteers referred her to one of our nutrition centres for life-saving treatment.
Four ways your donation can help tackle the hunger crisis in Cox's Bazar
How money is spent
Overseas programmes
Overseas programmes
Policy, advocacy & campaigning
Policy, advocacy & campaigning