Help families in South Sudan facing a hunger crisis
South Sudan is facing a hunger crisis. The number of acutely malnourished children is expected to reach 1.5 million in the country in 2021.
Years of conflict and flooding have pushed families in South Sudan to their limits. Concern has been working in the country for ten years providing emergency, resilience and long-term development support. Many families like Nyarok's* have had to flee conflict, but now hunger could become one of the biggest threats they face.
Will you support our work to tackle hunger in South Sudan and help children stay healthy?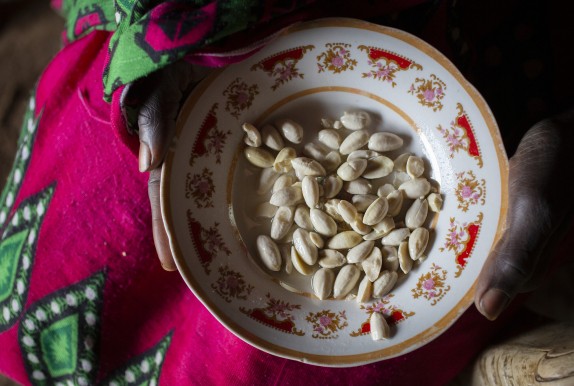 I want to donate
£12 could pay for a 13-day supply of therapeutic food for a weak and malnourished child
25-year-old Nyarok* lives in Aweil, South Sudan with her three children, her husband and his grandmother. After fleeing the conflict in 2007, the family returned home, but they struggle to make ends meet. They often have just a meagre meal of pumpkin leaves to eat each day.
When two-year-old Axlam*, the youngest daughter of Nyarok, became malnourished, she needed urgent treatment. Thankfully, Nyarok was able to take her to a Concern-supported clinic, where she was given emergency food to help her recover.

If Concern wasn't around, my child would have been dead by now… Concern has saved my child
*names changed to protect the identity of individuals
Four ways your donation can help tackle the hunger crisis in South Sudan
How money is spent
Overseas programmes
Overseas programmes
Policy, advocacy & campaigning
Policy, advocacy & campaigning