The rising level of global hunger and food insecurity is a catastrophe we cannot ignore. Will you help families survive?
The conflict in Ukraine is causing food prices to rocket around the world. Worsening climate disasters, like recurrent droughts across East Africa and Pakistan, are causing harvests to fail. On top of the long-term impact of the Covid-19 pandemic, these crises have created the perfect storm to accelerate global hunger.
Some 2.37 billion people do not have access to enough safe and nutritious food. We're working with local communities to reach vulnerable children and their parents with the emergency food they desperately need and to prevent the situation from getting worse. But the number of people facing extreme hunger is growing every day.
Akiru and her son Lopoori live in Kenya, which is experiencing one of its most severe droughts in recent history. The situation is dire, with some 3.5 million people facing crisis levels of hunger. Mothers like Akiru and their babies shouldn't have to live with acute malnutrition and the damage it does.
There is no time to lose. Please, will you give a regular monthly gift to help families survive this hunger crisis?
7 ways Concern helps mothers like Akiru & their babies
Helps to provide care and nutrition to pregnant mums
Makes sure mums living in extreme poverty can give birth safely
Provides breastfeeding support to new mums so their babies receive good nutrition during their first 6 months and beyond
Help parents to grow fruit and vegetables full of vitamins for their children
Malnutrition too often affects vulnerable communities – we supply emergency food for malnourished children
Access to clean water is essential for healthy children – we make sure they can drink safely
Train families in building livelihoods so they can have a sustainable income
*names have been changed to protect the identity of individuals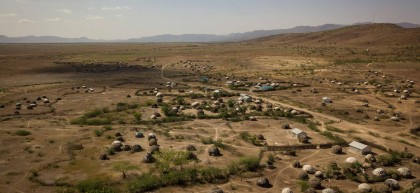 Our impact in 2022

16 M
extremely vulnerable people supported in 76 emergencies

8.1 M
people reached through our health and nutrition programmes

36 M
people reached, in 25 of the world's poorest countries