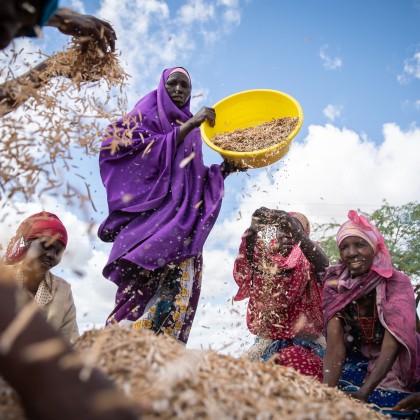 Sign up to our newsletter and other emails to join the fight to end extreme poverty
We'll send you a newsletter every month and other emails from time to time to keep you updated about our vital work tackling extreme poverty and how you can help transform more lives through campaigning and appeals.
We always keep your details safe and never pass them on to other organisations for their own marketing purposes. You can unsubscribe at any time by clicking on the link in the emails that we send you.
You can view a copy of our privacy statement here.
Want a peek at what you'll be getting straight to your inbox? Check out our latest news and stories below.
1/5
Who is Concern Worldwide?
Concern Worldwide was founded over 50 years ago with a straightforward vision: to end extreme poverty.
We deliver life-saving and life-changing interventions to some of the world's poorest and most vulnerable people. From rapid emergency response to our innovative programming in health and nutrition, livelihoods and education, we go to the hardest to reach places to make sure that no-one is left behind.