Help families in Haiti recover from disasters
For every £1 you donate, 90p will go towards supporting Concern's work in Haiti, 10p will be allocated for general support and running costs. If more money is raised than needed, we'll allocate additional funds wherever the need is greatest.
In Haiti, climate disasters, conflict and instability have kept families in a cycle of poverty for generations. Help us reach more people with the assistance they need to stay healthy and find secure livelihoods.
Right now, one in four people in Haiti are acutely hungry, and over half the population live in poverty. The rising levels of violence and impact of regular natural disasters, including tropical storms, flooding and earthquakes, hits the poorest people the hardest.
While we continue to help people rebuild lives and homes after crises, we also work to future-proof communities from subsequent shocks. You can help people living in challenging conditions to support their families and take steps out of hunger and extreme poverty.
Will you support our work to help people in Haiti stay healthy and prosper?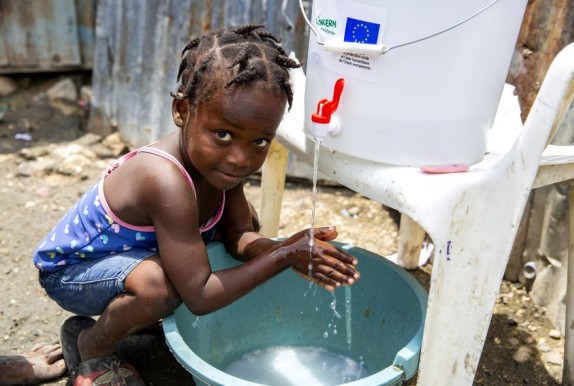 I want to donate
£36 could provide three emergency water tanks with soap for a community, to prevent the spread of diseases after a natural disaster.
Four ways your donation can help people in Haiti
Just one week after attending a Concern-run soap-making session, Rosette, 34, started her own soap business in Cité Soleil. Her family had been going hungry after lockdowns prevented her husband, Pierre, from working. Rosette's soap saved the day - providing much-needed income to keep her whole family healthy and well-fed, and helping to prevent the spread of diseases, including coronavirus, in her community too.
In 2020, Rosette's was one of 1,159 extremely poor families in Haiti whose livelihoods we helped improve through business skills training, mentoring and grants to start small businesses.
I want my little business to grow up to serve the Haitian people and to give jobs in the community.
How your donation is used
78.9%
Overseas programmes
78.9% of your donation goes towards our emergency response and long-term development work, working together with people living in the most difficult situations, rebuilding and transforming lives, livelihoods and communities.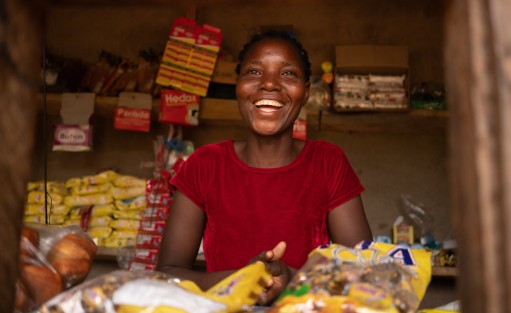 16.7%

Fundraising

This is money spent to raise funds for Concern's work.

4%

Policy, advocacy and campaigns

We invest money to campaign, lobby governments, run petitions and put pressure on decision-makers to tackle the underlying causes of extreme poverty and push for change.

0.4%

Governance

Funds spent to ensure Concern is compliant and adheres to the highest standards.
Find out more