For families already facing extreme poverty, hunger could become more deadly than the virus itself. 
A global recession triggered by the pandemic could leave over half a billion people without sufficient food. Mothers like Sameera* and their babies shouldn't have to live with hunger and the damage it does. We urgently need your help to deliver vital life-saving food to families like Sameera and Halima's*.
How money is spent
Overseas programmes
Overseas programmes
Policy, advocacy & campaigning
Policy, advocacy & campaigning
Right now, we are working in 23 of the world's poorest countries, tackling hunger and helping babies to recover from malnutrition. We'll stay put as long as families need us, no matter how tough it gets.
We work with communities to help families stay out of poverty. One way of breaking the cycle of poverty is ensuring children can reach their full potential, which starts with ensuring babies get a healthy start. The first two years of a baby's life are critical for their development. If babies don't have the proper food and care during this time, the effects can be devastating. Together we can make sure babies receive the right building blocks for a happy and healthy life.
What are the long term effects of hunger?
How are Concern helping to tackle hunger?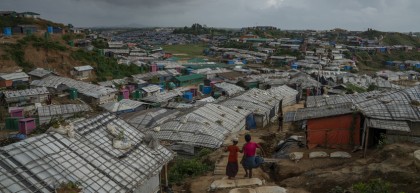 Our impact in 2020
17.9 M
extremely vulnerable people supported in 78 emergencies
9.2 M
people reached through our health interventions

36.9 M
people reached, in 23 of the world's poorest countries