Help children in Somalia facing a hunger crisis
There is a hunger crisis growing in Somalia driven by climate change, conflict and coronavirus. Help us to reach more people with the urgent support they need to survive.
After years of unpredictable weather, crops destroyed by locust infestations, and now the impact of the coronavirus pandemic, 1.6 million people in Somalia are facing life-threatening levels of hunger. And, alarmingly, over a million more people are predicted to become hungry this year.
Right now, hundreds of thousands of children under five years old, like young Malika, aren't getting enough nutrients to stay healthy. But support from people like you is helping us to reach them with essential, nutritious food and treatment.
Will you support our work to tackle hunger in Somalia and help children stay healthy?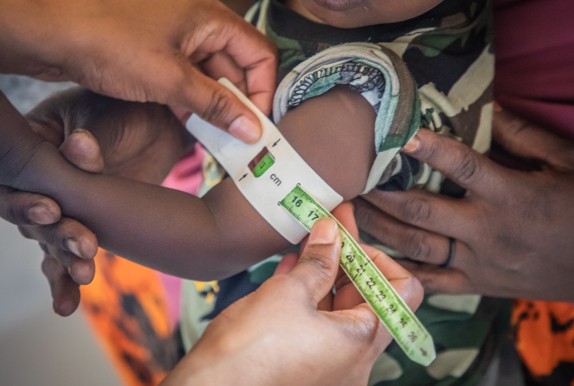 I want to donate
£12 could pay for a 13-day supply of therapeutic food for a weak and malnourished child
Hunger is an all-too-common threat to the youngest children in Somalia, like Malika. When she was just 18 months old, she became dangerously malnourished.
Thankfully, Malika's mum, Munira, brought her to the Concern-supported Banadir Hospital in Mogadishu. Our staff gave her the emergency therapeutic food she needed to regain her strength and return to health.
Four ways your donation can help tackle the hunger crisis in Somalia
76.8%
Overseas programmes
76.8% of your donation goes towards our emergency response and long-term development work, working together with people living in the most difficult situations, rebuilding and transforming lives, livelihoods and communities.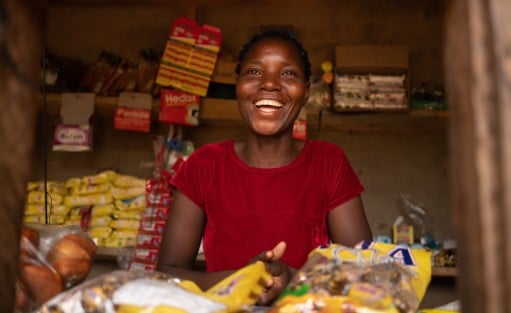 19.3%

Fundraising

This is money spent to raise funds for Concern's work.

3.5%

Policy, advocacy and campaigns

We invest money to campaign, lobby governments, run petitions and put pressure on decision-makers to tackle the underlying causes of extreme poverty and push for change.

0.4%

Governance

Funds spent to ensure Concern is compliant and adheres to the highest standards.
Find out more