Support Syrian refugees fleeing years of conflict
Millions of families have fled their homes in Syria to escape 11 years of intense conflict. 13.4 million people are now living in unbearable conditions in Syria and facing food shortages.
Families have lost loved ones, their homes, their jobs. They had no other option but to flee and find refuge elsewhere in the country or in neighbouring Lebanon, Turkey, Jordan and Iraq.
Can you help us reach more displaced Syrian families with the means to survive and build back their livelihoods?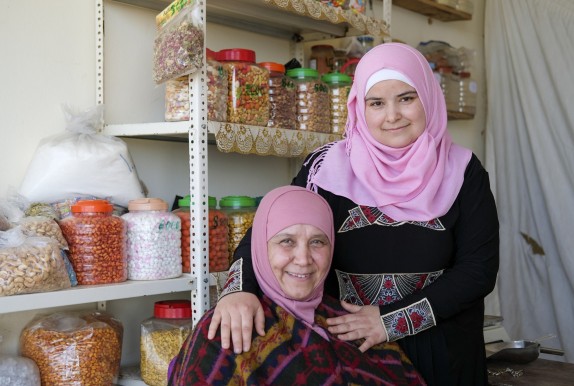 I want to donate
£35 could help a Syrian refugee receive training to start a small business and provide for their family
Mother of three Lama* was living happily in Syria before the conflict broke out. She had to leave everything behind – including her cherished home and university studies - to keep her family safe.  She now lives in an informal tented settlement in Lebanon.
As part of Concern's support to Syrian refugees, Lama has been attending embroidery classes. She is hopeful it could turn into a profession and enable her to earn an income to support her family.

Concern is helping me by giving me valuable embroidery training. I'm learning new skills every day. I would like to open a small embroidery and sewing business.
4 ways your donation could support Syrian refugees
*Names have been changed to protect the identity of individuals
How money is spent
Overseas programmes
Overseas programmes
Policy, advocacy & campaigning
Policy, advocacy & campaigning