Help families in the Democratic Republic of Congo prosper
In the Democratic Republic of Congo (DRC), over 27 million people do not have enough to eat. It is the world's biggest hunger crisis.
Despite being rich in natural resources, decades of violent conflict have left the DRC as one of the poorest countries in the world. On top of this instability, which has caused millions to flee their homes and lose their livelihoods, the impact Covid-19 has increased food prices - causing one in three people in the country to go hungry.
There are now more people facing a severe hunger crisis in the DRC than has ever been recorded in any country. Many of them are young children. Our teams are working to get emergency food to children facing hunger, and provide training and support to families to help them rebuild their livelihoods.
Will you help us reach people in the Democratic Republic of Congo with the support they need to survive this crisis?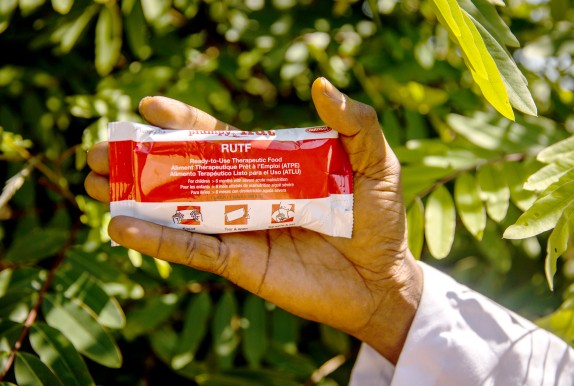 I want to donate
£12 could pay for a 13-day supply of therapeutic food for a malnourished child
In 2016, Annie and her family fled their home because of fighting and have since struggled to feed their young children. When they are able to find work, the family travels five kilometres to buy food. But sometimes, they have nothing at all to eat.
When Annie's son, 10-month-old Mamadon, became malnourished, he needed urgent treatment. Thankfully, Annie was able to take him to the Concern-supported Kiambi health centre, where he was given emergency food to help him recover. With the care and support offered by the health centre team, Annie is confident that Mamadon can return to good health.
I am satisfied. With these treatments, he will get better and be like all the other children… after his recovery he will be healthy and will be able to go to school.
Four ways your donation can help people in the Democratic Republic of Congo:
How money is spent
Overseas programmes
Overseas programmes
Policy, advocacy & campaigning
Policy, advocacy & campaigning