Transform a life by donating today
Our work tackling hunger among some of the world's poorest communities would be impossible without the compassion and generosity of people like you.
How your donation is used
78.9%
Overseas programmes
78.9% of your donation goes towards our emergency response and long-term development work, working together with people living in the most difficult situations, rebuilding and transforming lives, livelihoods and communities.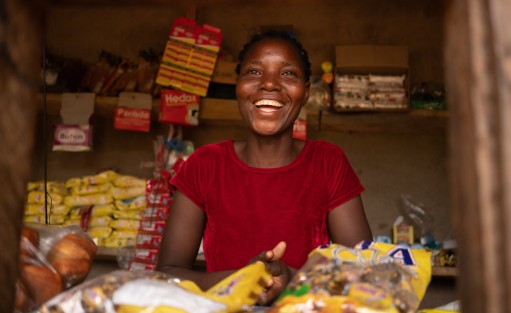 16.7%

Fundraising

This is money spent to raise funds for Concern's work.

4%

Policy, advocacy and campaigns

We invest money to campaign, lobby governments, run petitions and put pressure on decision-makers to tackle the underlying causes of extreme poverty and push for change.

0.4%

Governance

Funds spent to ensure Concern is compliant and adheres to the highest standards.
Find out more
By signing up to a monthly donation, you'll be joining our Through to 2 project which helps babies survive in times of crisis. 
The first two years of a baby's life are so important for healthy development and growth. If babies don't have the proper food and care during this special time, the effects can be devastating. Nearly half of child deaths worldwide are linked to malnutrition. And even for those who do survive, many must live with the consequences: they are likely to be small for their age, perform less well at school and be more susceptible to illness. This is why your support is so important. 
Your donation makes a difference. 
We are always very happy to receive donations by post.
You just need to print and complete one of these forms:
Please make cheques payable to Concern Worldwide.
Our postal address for donations is:
Concern Worldwide
47 Frederick Street
Belfast
BT1 2LW
You can also donate by telephone:
Just call our Supporter Care team on 0800 032 4001 between 9am and 5pm Monday to Friday and they can process card payments over the phone.