In today's world, emergencies can strike at any time. We rely on trusts and foundations to help us provide immediate support to those in need.
Concern intervenes in emergency situations around the world, responding rapidly to save lives and reduce suffering. These emergencies include natural disasters, like earthquakes and hurricanes, as well as man-made emergencies such as famine caused by conflict. However, Concern's work goes beyond the immediate aftermath of disaster. We stay to work with communities to rebuild, and to increase their resilience so that people are better prepared for future crises.
Our recent emergency responses:
Coronavirus response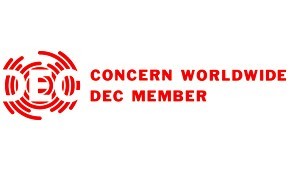 For countries and communities already in crisis — where health systems are weak, basic medical equipment is lacking and there are severe shortages of healthcare workers — the impact of coronavirus will be devastating. 
The world's most vulnerable people are increasingly located in urban areas, where overcrowding makes practising social distancing impossible. Imposed lockdowns are already having a major impact on people's access to food, livelihoods and basic items, while poor welfare systems are unable to support unemployed workers for a long period.
The Disaster Emergency Committee (DEC) launched an appeal in July to help protect refugees and displaced people. These communities, who have already lost so much, are now extremely vulnerable to the virus. Many are living in refugee or displacement camps, in fragile, war-torn countries such as Syria and South Sudan. In these cramped, crowded conditions, social distancing isn't always possible. Running water or soap isn't guaranteed. Food is scarce and there aren't enough hospital beds or supplies to treat people.
As a member of the DEC, Concern is scaling up its response to this pandemic to support the world's most at-risk people.
We are currently responding to the coronavirus pandemic across 22 countries of operation, reaching tens of thousands of people through activities including:
Providing personal protective equipment (PPE) to health workers
Building handwashing stations, distributing hygiene supplies, and providing other sanitation services to help prevent the spread of the virus
Promoting health messaging, such as radio and text message information campaigns
Training and supporting health facilities
Cash transfers and livelihood support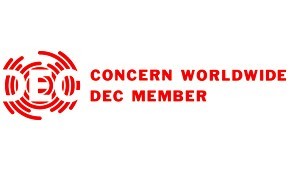 But our work doesn't end there. In countries such as Bangladesh, Pakistan, and Afghanistan, we're working with local communities to make sure they're ready when a crisis hits. In Bangladesh and Pakistan, we're building flood defences and setting up local disaster management committees to help save and rebuild lives. And in Afghanistan last year, we worked with more than 85,000 people living in communities that are especially vulnerable to natural disasters like avalanches, drought, earthquakes, flash floods and landslides. We supported 124 communities to build flood defences and better irrigation systems to protect farms and homes from future disasters.
All trusts that donate to one of our emergency responses will receive:
Update reports
These reports show the progress and impact of your grant, including photographs and case studies of the people you are helping to support.
A dedicated member of staff
To find out how you can work with Concern to respond to the world's most devastating emergencies, please contact our trusts and foundations team.
How money is spent
Overseas programmes
Overseas programmes
Policy, advocacy & campaigning
Policy, advocacy & campaigning