In today's world, emergencies can strike at any time. We rely on trusts and foundations to help us provide immediate support to those in need.
Concern intervenes in emergency situations around the world, responding rapidly to save lives and reduce suffering. These emergencies include natural disasters, like earthquakes and hurricanes, as well as man-made emergencies such as famine caused by conflict. However, Concern's work goes beyond the immediate aftermath of a disaster. We stay to work with communities to rebuild and to increase their resilience so that people are better prepared for future crises.
Some of our recent emergency responses:
East Africa Hunger Crisis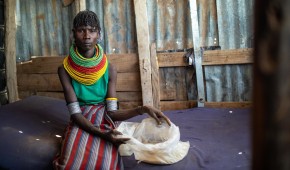 East Africa is experiencing one of its most severe droughts in recent history, with more than 23 million people facing dangerous levels of hunger in Ethiopia, Kenya, and Somalia, and 7 million people in South Sudan. The conflict in Ukraine has only exacerbated the situation, causing food and energy prices to rocket.
We are fighting to prevent the situation from getting worse by treating tens of thousands of people suffering from severe malnutrition, providing emergency water and cash to buy food, repairing boreholes and wells, and vaccinating livestock against disease.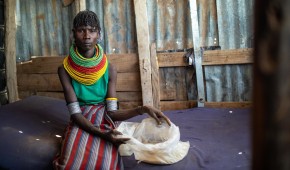 But our work doesn't end there. In the immediate aftermath of an emergency, we provide rapid life-saving support to families and communities. We then stay to help them get back on their feet by rebuilding livelihoods and infrastructure and working to reduce the risk and impact of future crises.
In Afghanistan, political instability, economic collapse, drought, and Covid-19 have created unprecedented humanitarian needs for people living there. An estimated 24 million people are facing acute hunger. Alongside the humanitarian response, Concern continues to respond to longer-term development needs, through education for primary school-age boys and girls and by strengthening livelihoods for very poor and vulnerable people.
All trusts that donate to one of our emergency responses will receive:
Update reports
These reports show the progress and impact of your grant, including photographs and case studies of the people you are helping to support.
A dedicated member of staff
To find out how you can work with Concern to respond to the world's most devastating emergencies, please contact our trusts and foundations team.
How money is spent
Overseas programmes
Overseas programmes
Policy, advocacy & campaigning
Policy, advocacy & campaigning