Help families in Malawi get through the climate crisis
For every £1 you donate, 90p will go towards supporting Concern's work in Malawi, 10p will be allocated for general support and running costs. If more money is raised than needed, we'll allocate additional funds wherever the need is greatest.
In Malawi, climate change is threatening the livelihoods of millions of families, leaving many at risk of hunger.
Over 80% of Malawians earn their livelihoods from the land. They are vulnerable to the impact of climate change, including flooding, droughts and natural disasters. Without enough food or income, families may go hungry, putting their children at risk of becoming malnourished.
We are working with the most vulnerable households, to help them get through extreme climate crises like cyclone Freddy, adapt to the changing climate and enable their livelihoods to thrive. Your support can help more people who left everything behind to flee the floods get the emergency supplies they need and stay safe from diseases like cholera.
Will you support our work to help provide emergency supplies to people affected by the floods in Malawi?
£37 could help a family of 5 in Malawi buy emergency supplies for a month
Your support also helps build sustainable livelihoods when the worst of the disaster is over
Oliver and her husband James grow corn in Vikiwa Village in Phalombe, Malawi. In 2021, after attending farming training sessions organised by Concern, they increased their yield from 10 bags of corn to 108.
The results are almost unbelievable. With this amount of corn, their family will no longer go hungry – and they have plenty left over to sell. Oliver plans to reinvest the profits into their farm and buy some goats, whose manure will help them grow even more crops. 
In 2020, we provided more than 124,000 people in Malawi, including Oliver and James, with training in environmentally-friendly and climate-resilient agricultural techniques.
We also helped 858 households to tackle hunger and poverty by offering them business skills training and support to start their own businesses. They're now making a sustainable income for their families by selling products, including home-grown vegetables and hand-made soap, in the local markets.
Four ways your donation can help people in Malawi
How your donation is used
78.9%
Overseas programmes
78.9% of your donation goes towards our emergency response and long-term development work, working together with people living in the most difficult situations, rebuilding and transforming lives, livelihoods and communities.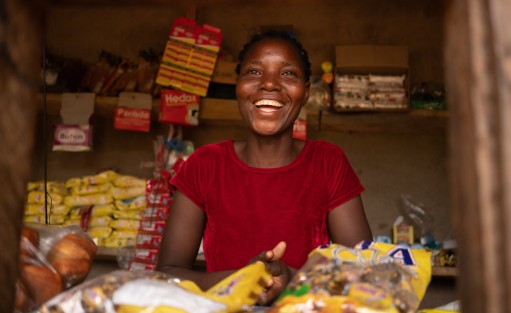 16.7%

Fundraising

This is money spent to raise funds for Concern's work.

4%

Policy, advocacy and campaigns

We invest money to campaign, lobby governments, run petitions and put pressure on decision-makers to tackle the underlying causes of extreme poverty and push for change.

0.4%

Governance

Funds spent to ensure Concern is compliant and adheres to the highest standards.
Find out more